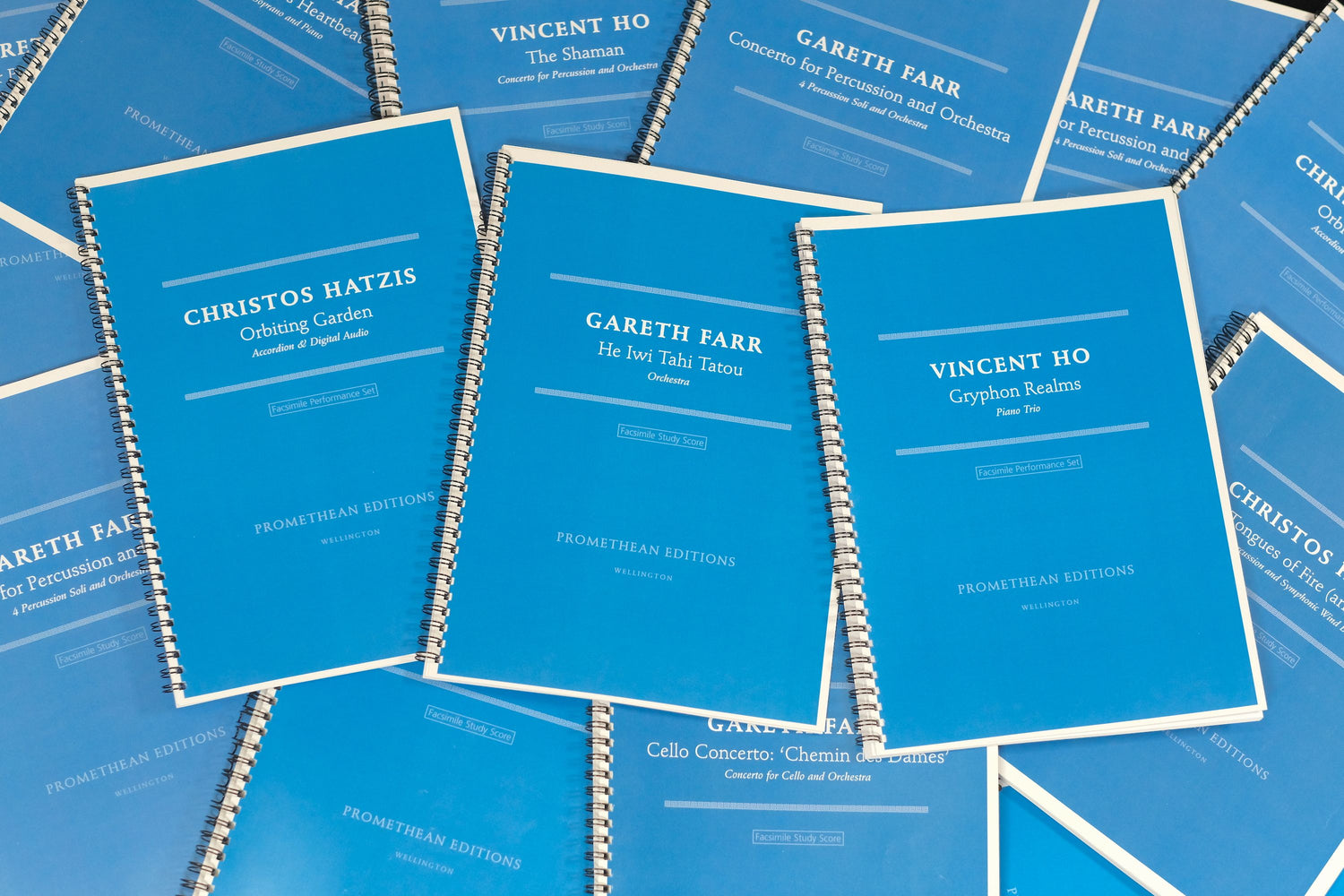 Facsimile Service
We make facsimile scores and facsimile performance material available to registered customers.
A number of works by our House Composers which have not yet been prepared for publication are made available in Facsimile Editions. These will be a copy (either photocopied or computer-sourced) of the finished version of a piece which has been either supplied by or prepared for the composer.
Retailers, trade customers, institutions and libraries with requests for this work, please advise your customers and patrons to contact us directly.
Hatzis, Christos
Violoncello and Piano
Regular price
Sale price
$50.00 NZD
Unit price
per
Sale
Sold out
SKU:PEFCHAO-D
Atonement was commissioned by the Women's Musical Club of Toronto for cellist Yegor Dyachkov and pianist Jean Saulnier. The work owes its title to the fact that its composition began on the eve of Yom Kippur 2012, the Jewish Day of Atonement. The music opens with aggressive gestures and extreme dynamic fluctuations over the low cello C-string and its "overtone" chord, punctuated by syncopated stabs on the low piano. From this obsessive, asymmetrical backdrop two themes emerge, first a Jewish-sounding theme (which is likewise built loosely on the overtone series) and later a "gentile", tango-like theme. The first theme evolves significantly over time and, in the course of its evolution, it coaxes the music to ever-deepening moments of introspection marked by quiet cello melodies in artificial harmonics. By contrast, the exuberant ("gentile") second theme does not evolve at all, except for a fleeting moment of reckoning towards the end, and it is not instrumental in the process of Atonement, at least not to the extent that the first theme is. Appropriately, the music ends with variants of the first theme, which is ultimately the only theme that has left a strong imprint on the music.
Editorial Precision

This product is a reproduction of the composer's original manuscript. It has not been edited or engraved by our experts and may contain errors and/or layout collisions.
Materials

The digital version is a PDF download and the bottom of each page is stamped with the details of the purchaser. The print version, available on request, is printed on standard paper with a card cover and bound with a black wire.
Shipping & Returns

Facsimile scores are not available for returns or refunds. Print versions are made to order and digital versions are non refundable. Please see our return and refund policy here for more information.
Dimensions

Our facsimile products are usually formatted to A4 paper size.
Share
View full details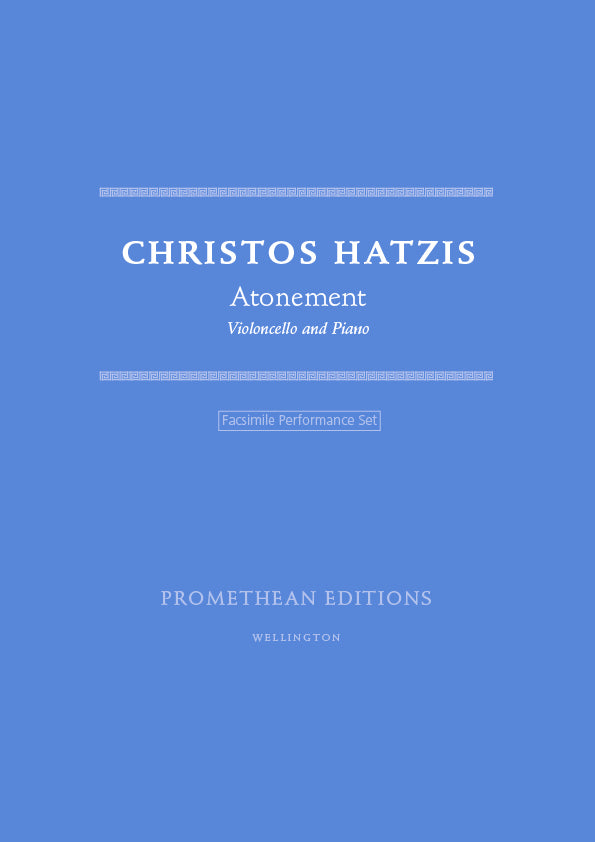 Editorial Note

A facsimile copy of the composer's manuscript of this work is available for purchase as a study score for reference and study. This material is a copy of the original composer's manuscript and is not edited or formatted for publication.

End User Statement

This service is only available to individuals and may not be resold.

Copyright

The provision of this service, and/or circulation of copies of the manuscript, does not constitute the copy as a publication or published edition under the New Zealand Copyright Act 1994.